The Teaser For The Dark Crystal:Age Of Resistance Is Mesmerizing And Foreboding
Hello nerds!
Thanks to The Jim Henson Company, some of us really love puppets. Or fear them. And if you've seen 1982's The Dark Crystal, it's likely both. During childhood, that film was one of my earlier forays into drama, and it delivered. Shit. Even as an adult, it's dramatic.
But it's not just dramatic. It's also beautiful, dark, gut wrenching and inspiring. And the fact the original movie still holds up to this day is quite impressive. Especially, considering the entire story is told using puppets. Albeit, the world of Thra and its inhabitants are some of the best puppets ever, but still.
Fans of the film have long pined away for a sequel to this movie, so the forthcoming prequel series is a welcomed surprise. And if the series is a hit, there's always a chance that a proper sequel to the original movie could still happen. Until then, we'll have to make due with this fantastic looking series.
The Dark Crystal:Age of Resistance sports an all-star cast that features the likes of Taron Egerton, Nathalie Emmanuel, Anya Taylor-Joy, Mark Hamill, Helena Bonham-Carter, Keegan-Michael Key, Eddie Izzard, Alicia Vikander, Simon Pegg and Andy Samberg. And thankfully, the series will use puppets and practical FX, as opposed to CGI.
Adding to this story from the legendary Jim Henson in any other way would be a disservice. Part of the brilliance of the original film and its lasting charm is the use of practical FX, amazing puppets and performers. Sometimes, the old ways are best.
The Dark Crystal:Age of Resistance premieres on August 30, 2019 on Netflix.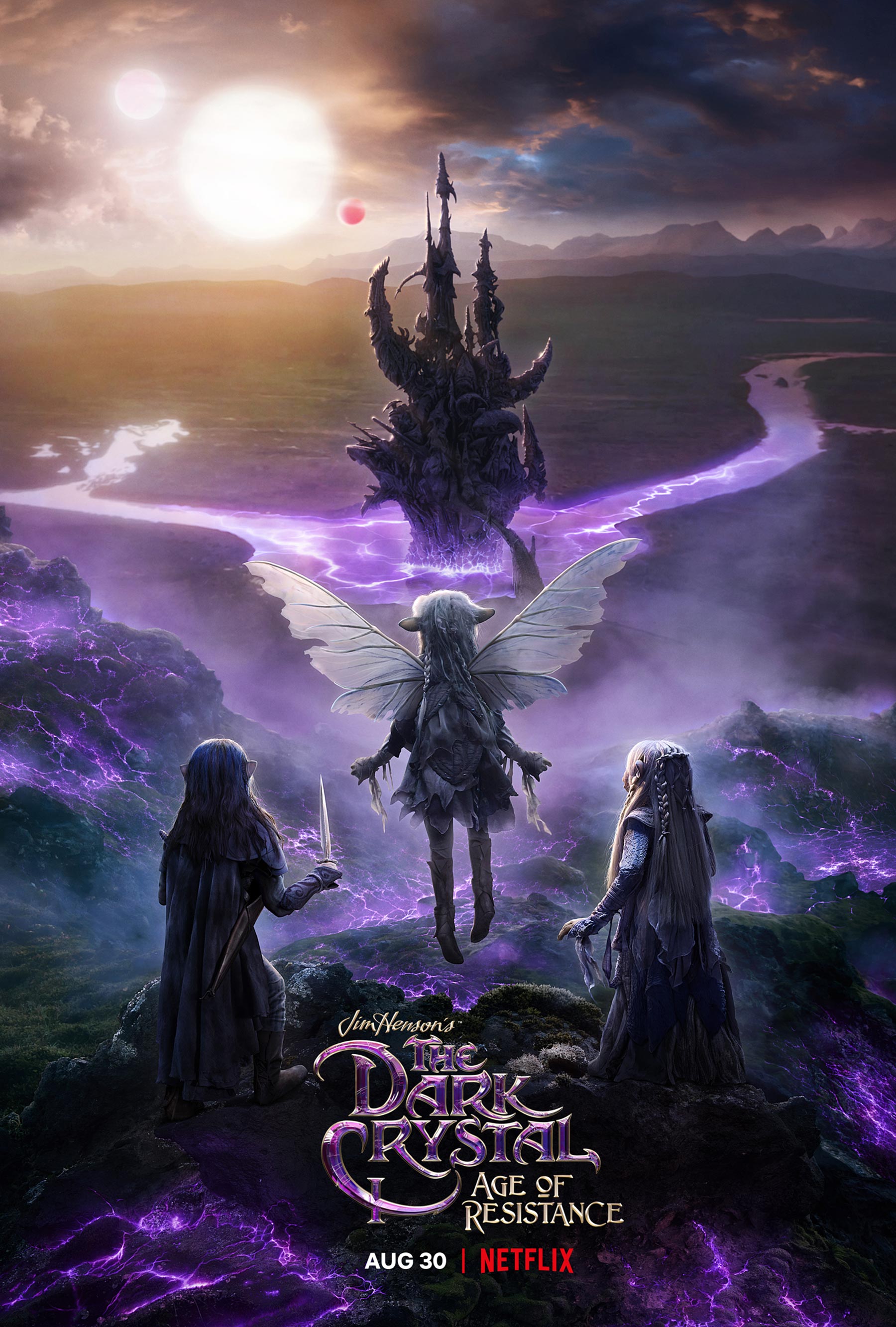 If you love wizards, horror movies, bad TV, superheroes, and the 80s, check out the podcast.
Horror movie ripoffs, The Emperor is a Time Lord in the Rise of Skywalker, a new season of Stranger Things has weird tie-in products, the terrifying fantasy of The Dark Crystal, and Sylvester Stallone is trying to resurrect the zombie squad for TV. #CobraLives