Leaked Set Photo Shows Zachary Levi As Shazam! In A Padded Muscle Suit?
Hello nerds!
Director David F. Sandberg recently stated an official reveal of Shazam was "right around the corner," but it could arrive sooner if pics of star Zachary Levi in costume were leaked. Which they have been. Courtesy of a set photo from WB/DC's upcoming Shazam, we've got our first peek at Levi suited up as the titular hero.
A user on Reddit posted the photo of Levi in costume as Shazam, and the outfit itself is actually very comics accurate. The red suit with the gold belt, boots and gauntlets, and the hooded fucking cream-colored cape! It's a spectacular suit and would be befitting of a hero who has the powers of the gods; if it weren't padded like a toddler's Halloween costume.
Look closer. The suit includes fake muscles.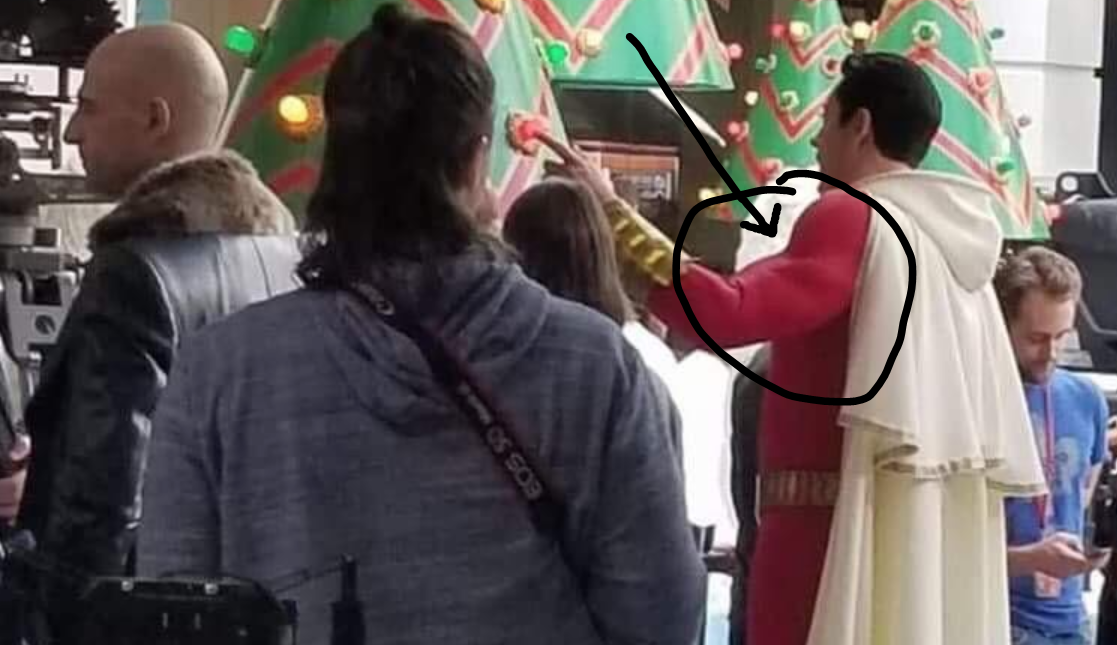 Sometimes people can't get as massive as the superheroes we read about in comics and that's OK.
Nobody can eat that much grilled chicken and brown rice without shitting themselves silly. Well, nobody but the Rock. And speaking of, Dwayne Johnson is signed on to play future SHAZAM baddie, Black Adam.
Shazam is set to be released on April 5, 2019.